Commercial Propane
At Dileo Gas, we understand your business is important. Throughout Worcester, MA and surrounding areas, we are honored to serve a rapidly growing number of industrial and commercial corporations with reliable propane delivery services. From cooking to forklifts and vehicles, propane is a clean-burning, environmentally friendly reliable energy source for your business.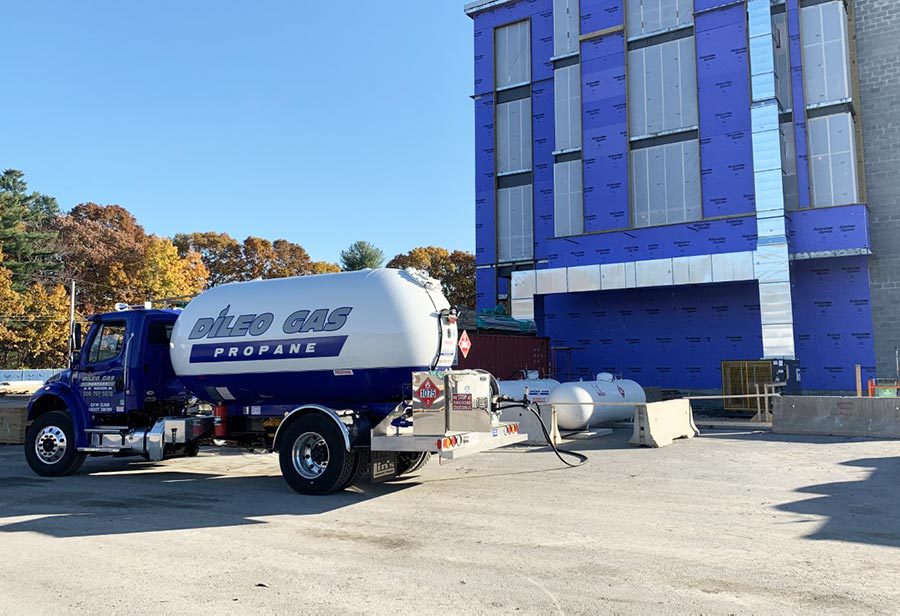 Temporary Heating
Propane can provide an excellent source of temporary heat for any project. Whether you are working to keep a construction job on schedule, tarring a roof, or curing concrete, Dileo Gas is the perfect solution for all your outdoor or indoor temporary heating needs. To keep your project running smoothly, a trained technician will design a customized propane delivery schedule.
If you would like to talk to someone about commercial delivery options, contact a Dileo Gas Service Consultant to guide you through your options. Just call 508-797-5878.